2013 Kids and Young Adult Winter Reading
http://thekojonnamdishow.org/shows/2013-12-18/2013-kids-and-young-adult-winter-reading
Looking for last minute inspiration for the good little kids and teens on your holiday gift list? We've got suggestions for the littlest readers and most mature young adults. Join us as we explore titles that would win over all young readers, voracious and reluctant alike.
Guests
Edie Ching
Lecturer, College of Information Science at The University of Maryland; member, ALA Notables Childrens' Book Committee; reviewer, Booklist
Erica Perl
children's book author; Vice President of Publisher and Author Relations, First Book
Heidi Powell
Manager, Children and Teens Department, Politics and Prose; co-founder, An Open Book Children's Literacy Foundation
Related Links
Best Children's And Young Adult Books
Notable picture books, novels and nonfiction books for children, middle graders and young adults.
Heidi Powell's Picks


Big Snow
by Jonathan Bean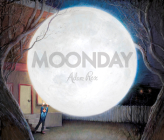 Moonday
by Adam Rex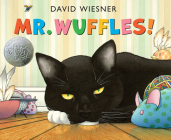 Mr. Wuffles 
by David Wiesner


This is the Rope
by Jacqueline Woodson


The Big Wet Balloon/El Globo Grande y Mojado
by Liniers


Toilet: How It Works
by David Macaulay


Nathan Hale's Hazardous Tales: Donner Dinner Party
by Nathan Hale


Words With Wings 
by Nikki Grimes


When the Beat was Born 
by Laban Carrick Hill


Bo at Ballard Creek 
by Kirkpatrick Hill


March
by John Lewis


Hostage Three
by Nick Lake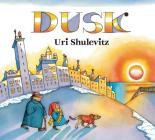 Dusk
by Uri Shulevitz
Edie Ching's Picks
Picture Books
For Readers in Grades 2-4
For Middle Readers
For Older Readers (grades 9 and up)
For the Whole Family
Erica Perl's Picks
Please familiarize yourself with our Code of Conduct and Terms of Use before posting your comments.